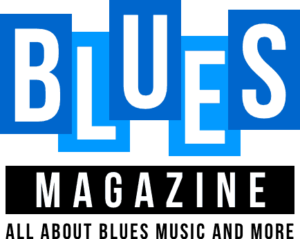 By Fons Delemarre of BLUES MAGAZINE
Cari Ray & The Shaky Legs have made a new album: 'Bad & Better Angels'. Looking for info about the unknown Cari Ray I found comparisons with musicians like Sister Rosetta Tharpe, Lucinda Williams, Patty Griffin, The White Stripes, Bonnie Raitt, Willie Nelson, Patsy Cline, Dolly Parton and George Jones.
Listening to her new album, I have to conclude that – however improbable it sounds at such a list – those references are correct. In her music you can hear acoustic blues, folk, ragtime and 'old-time country' sounding well together. At least as important is the fact that 'Bad & Better Angels' is produced by The Reverend Peyton (that of The Reverend Peyton's Big Damn Band). He is a master in creating a large and full sound based on simple and sober instrumentation. It is almost inevitable, then, that the album was recorded in an old church using vintage analog equipment. The result is a wonderful combination of skillfully written songs that are bare yet full-sounding. In NUVO Newsweekly, The Reverend said of Cari Ray: "Cari Ray's songwriting is clever and catchy. Her voice is huge, seriously huge. I had such a great time producing her record, Swagger. Her talent shines bright. "
The voices of Cari Ray and drummer / singer Dionne Ward match beautifully and ensure that the sound on the album is old-fashioned and contemporary at the same time. Listen to the cheerful gospel that is on the album as a bouncer. In any case, amenity is well represented on 'Bad & Better Angels', such as 'A Little Higher'. On 'What Did You Do That For' Cari even bursts out into yodeling … All in all, she reminds me of the cheerful sister of Mary Gauthier.
Typically American, but very nice, is the radio item 'For A Song,' which Cari provides in . Cari talks about the ins and outs of writing and making songs. For example about writing songs. That's best, she says, on beautiful, real paper; with a nice, real pen.